Satisfaction and peace of mind through the stable supply
of energy transmission products
Everything to keep production rolling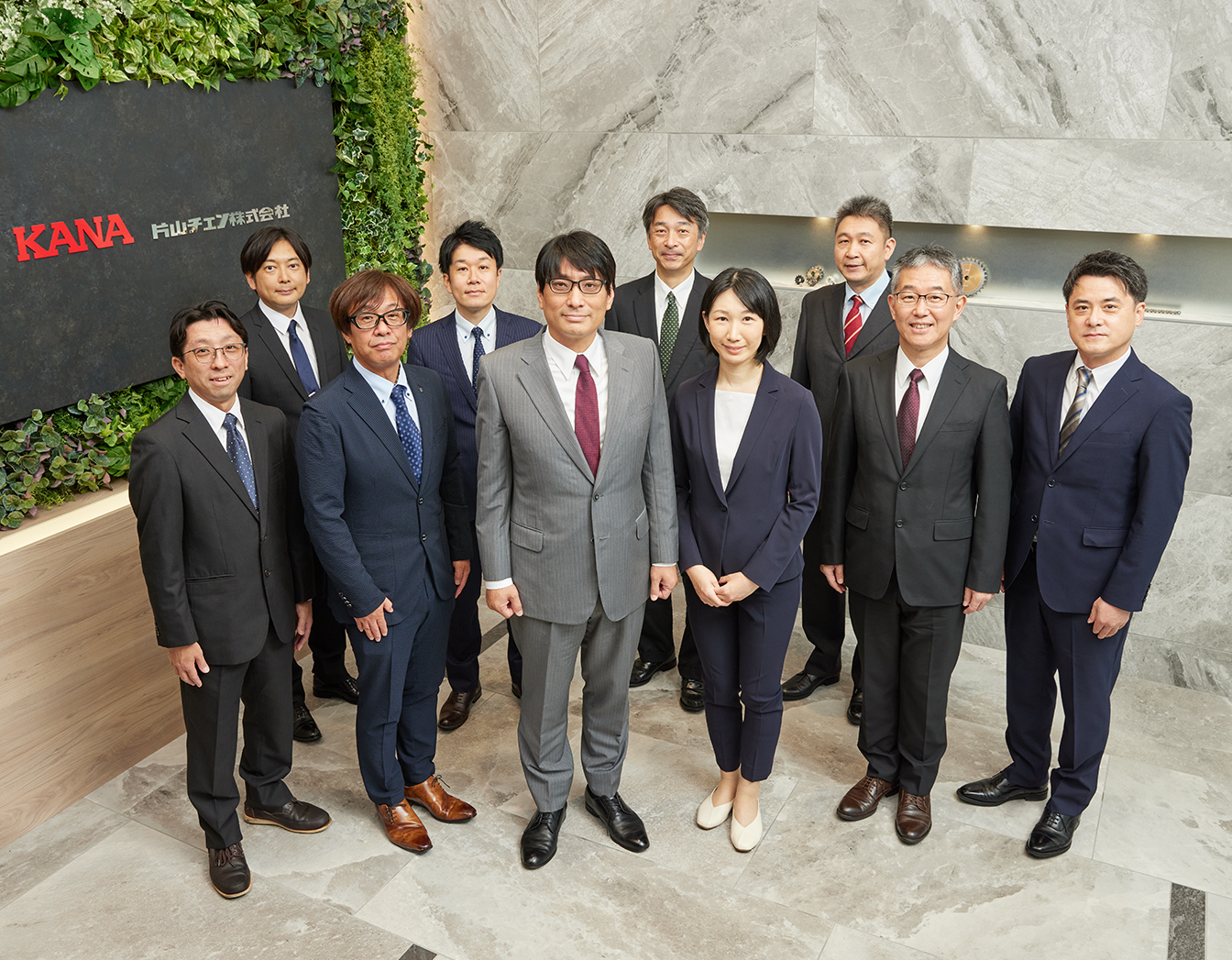 Since its foundation in 1919, the manufacturing industry has trusted KANA for energy transmission products of the highest quality. What matters to manufacturers is keeping the line running non-stop. Our mission is to ensure a swift and stable supply of machinery components to keep production rolling.
KANA consistently meets customer expectations with reliable products, fast delivery, and stable pricing. We achieve it by maintaining a large stock, establishing a logistics system that harnesses automated warehousing, and building a network of overseas partners.
Delivering what you need, when you need it: KANA will continue providing the dependable service our customers have come to rely on.
Controlling over 30,000 varieties
with millions of products in stock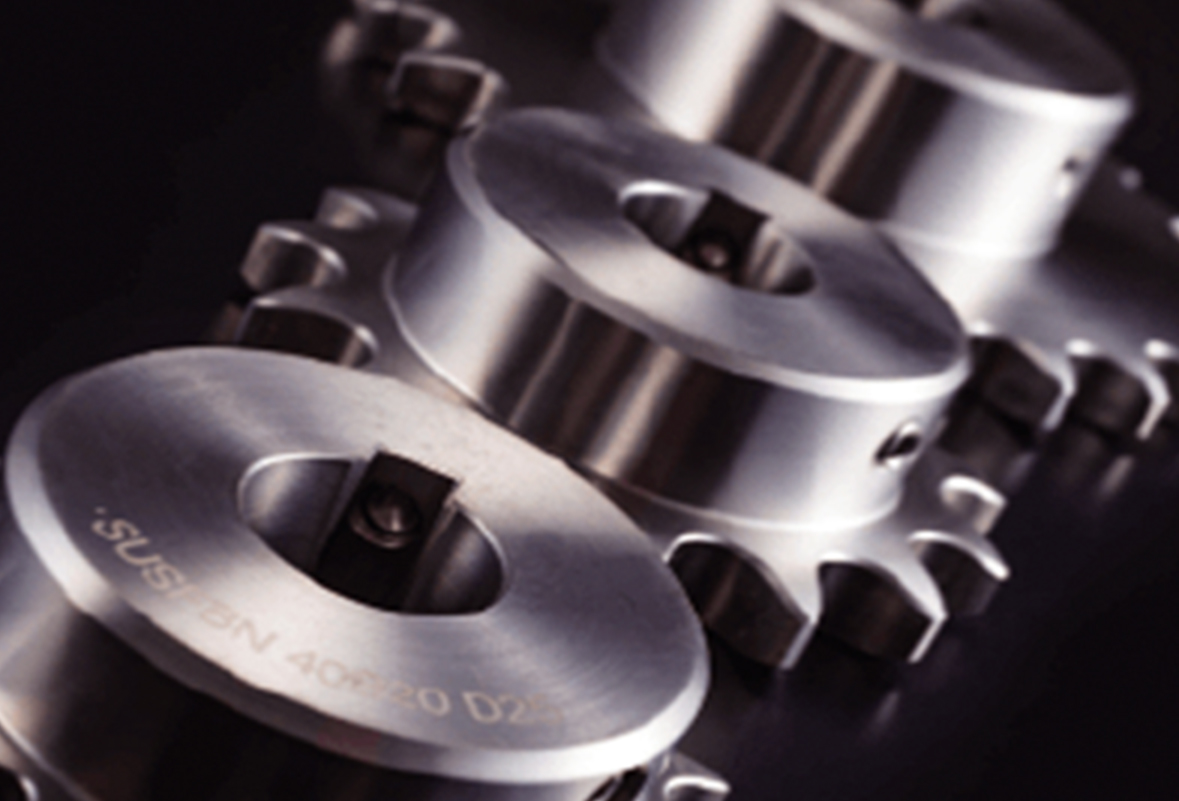 Our sprockets, which hold a top market share, were initially made to order when the company was first established. Customers would select a suitable product and shaft-holes were made to fit their machine. Since then, to ensure a stable supply, we've standardized our products to Japanese International Standards (JIS) and made them readily available from an ample stock.
Today, KANA's FB Series offers a diverse range available in one-millimeter size increments with pre-processed attachments and fixed-shaft holes. You can install the sprockets immediately after receiving them. We also offer fit-rings precisely cut for roller chains, which sets us ahead of our peers.
To ensure fast and dependable shipping, KANA maintains a three-million-unit stock comprising 30,000 product varieties managed by an original logistics system leveraging 60 years of accumulated customer data. The system forecasts product demand, avoids shortages and overstocking, and contributes to price stability. And with automated warehousing, we can promptly respond to customer requests with next-day delivery available for many domestic orders.
Taking supply stability to the next level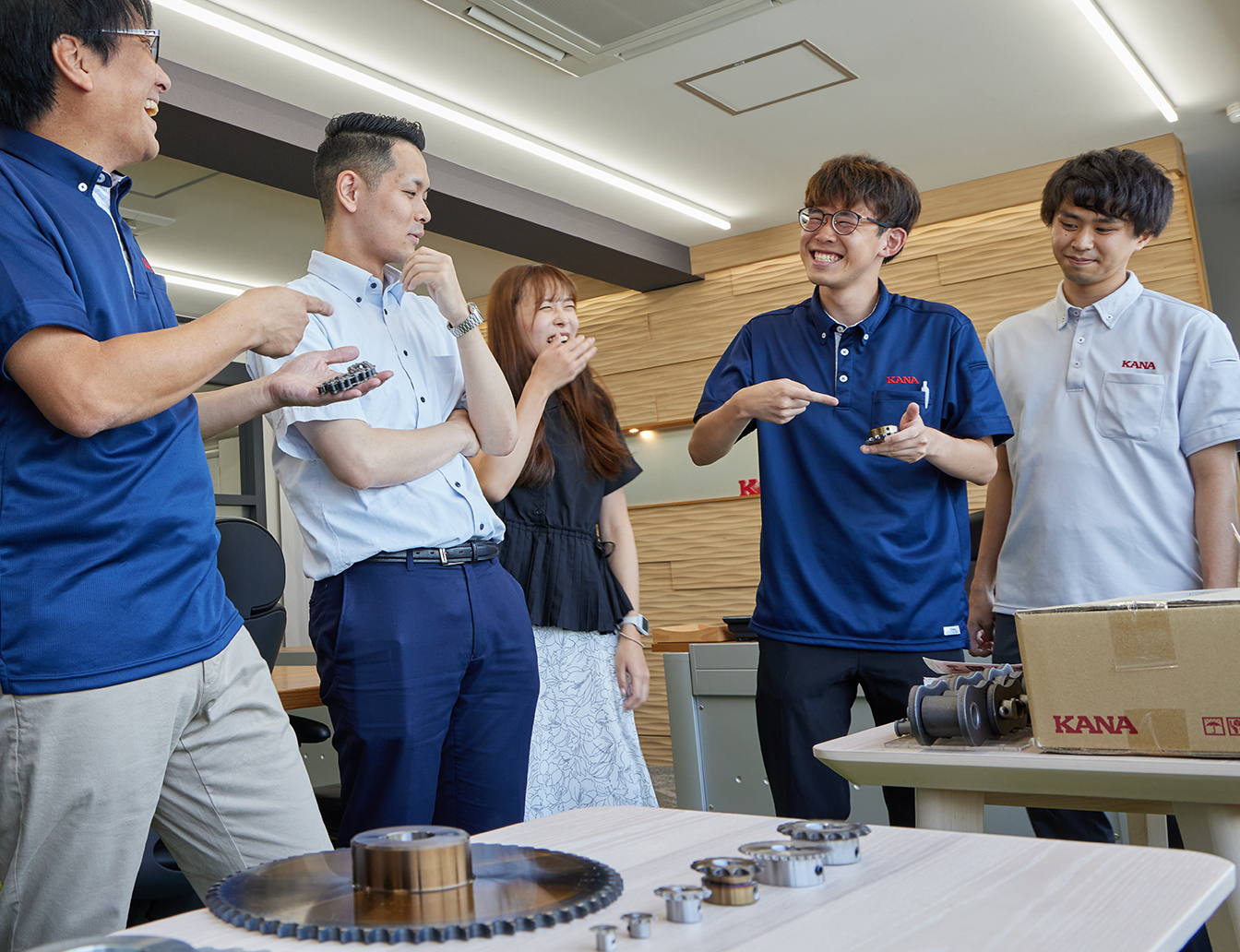 Our overseas bases are crucial in supporting our abundant inventory and expedited distribution. Recognizing the potential fluctuations in the cost of materials, shipping, and labor, we established logistics bases in China and Thailand. These ensure a stable supply and pave the way for expanding our foreign supply.
We have also forged partnerships with factories in China, Vietnam, Taiwan, and South Korea, allowing us to share KANA's trusted Japanese quality with 55 countries worldwide. Our strength is delivering what our customers need when they need it with a stable pricing structure.
Customers have come to depend on flawless quality, swift delivery, and stable pricing, and we will continue to meet their expectations through the collective efforts of our team.
Our approach to manufacturing is expressed in the KANA Philosophy.
Philosophy