Defined by the pursuit of a stable supply for over 100 years
Since its foundation more than 100 years ago, KANA has supported the manufacturing industry. Embracing the internet's potential early on, we expanded our services globally. We have continuously undertaken challenges to establish new industry benchmarks, making a stable supply something that customers have come to assume, expect, and rely upon. The trust associated with the KANA brand directly results from our accumulated efforts over time.
The Katayama family had produced and sold tabi socks since the Edo era. Tamezo Katayama, the third generation to continue in the family business, visited a mechanized factory that produced Fukusuke tabi socks and became convinced by the potential of the emerging industrial age. He then laid the foundations for KANA by establishing the Katayama Tamé Company, which was primarily involved in the sale of imported roller chains.
1919 Katayama Tamé Company is founded in Shinmachi,
Nishi-ku, Osaka.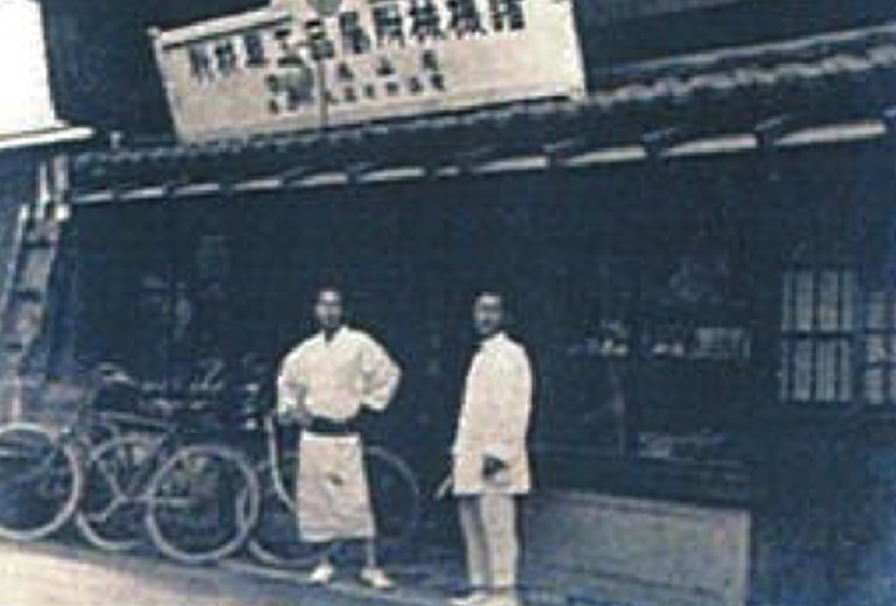 Katayama Tamé Company paused for a period following the Pacific War, and Nagaaki Katayama, Tamezo Katayama's adoptive son, is entrusted with reviving the Katayama family. Nagaaki Katayama and his associates founded Katayama Chain Co., Ltd. in 1958 (President: Tamezo Katayama, Senior Managing Director: Nagaaki Katayama) as a roller-chain sales agency.
1957 The company is renamed Katayama Chain Company.
1958 Katayama Chain Co., Ltd. is founded.
Nagaaki Katayama focused on sprockets, which were all made to order at the time. He then developed a standard for sprockets and started to sell standardized products under the KANA brand name. At the same time, he established several offices throughout Japan, laying the foundation for a domestic sales network.
1960 Nagoya Office is established.
1969 Fukuoka Office is established.

1970
East Osaka Center is established (current headquarters). Computers are introduced to improve business operations.
1971
Katayama Kosan Co., Ltd. is established as an affiliate company.
1973
Sapporo Office is established.
Ueno Distribution Center is established.
1974
International Division is established to commence export services.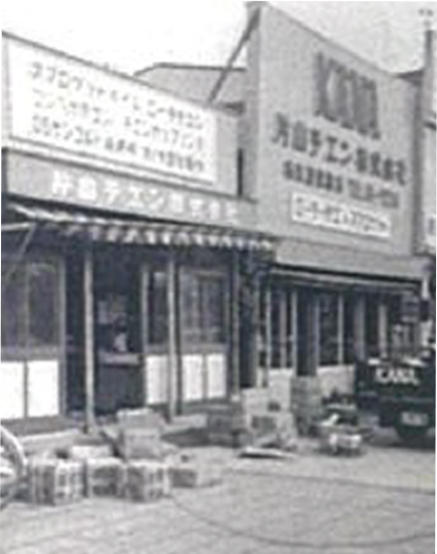 With eyes on the U.S. market, the company establishes an export business for KANA products. To supply KANA products to countries in Asia, our first overseas corporation is established in Singapore. Over the next 30 years, the corporation will establish the KANA brand in Asia until its rebirth in 2019 as a Thailand-based corporation.
1983
Shaft-hole-finished sprocket (Finished Bore) products launched. Tokyo Office is established.
1986
Nagaaki Katayama is appointed president. Headquarters are consolidated at East Osaka Center, which is renamed East Osaka Headquarters.
1989
KANA TECHNICAL CENTRE(S) Pte., Ltd. is established.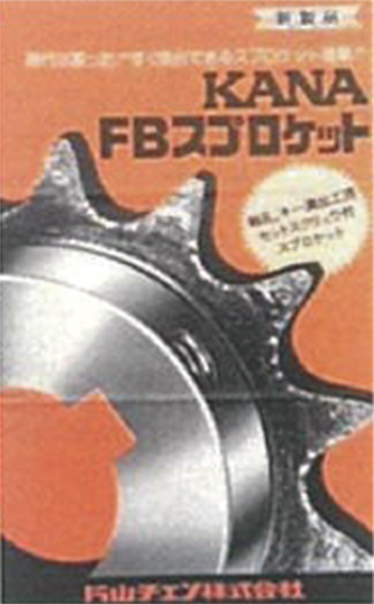 1990
The Quick
Delivery
Challenge
In a bid to offer products at more competitive prices, we ramp up transactions with partners in China. Simultaneously, we established our Distribution Center in Mie Prefecture, ensuring swift and streamlined deliveries. Staying ahead of our competitors, we developed a cutting-edge computerized system for ordering, inventory control, and automated warehousing, giving rise to our DOLS quick delivery system, which remains a key strength.
1990
Tomoki Katayama is appointed president.
1992
DOLS system commences.
1994
Osaka Office is subsumed into the East Osaka Headquarters.
1996
Online information service commences.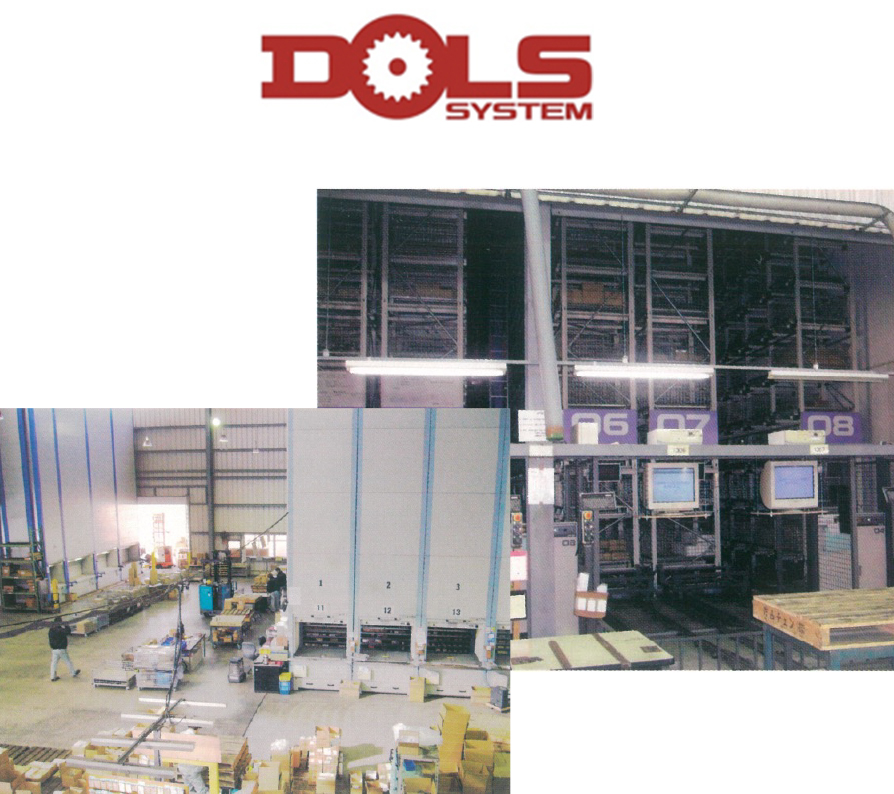 In a strategic expansion, we form one domestic corporation and two overseas corporations, marking a milestone in our journey. In parallel, we successfully cultivated suppliers in Taiwan, China, and Vietnam, culminating in the establishment of a cross-border supply chain management system. Moreover, domestic sales structures were put in place for China and Thailand to solidify KANA's emergence as a global enterprise.
2000
Online shipping information inquiry service commences.
2001
Online inventory information service commences.
2002
New Ueno Distribution Center and Wakayama Factory (Kanapresto) are established.
2007
50th-anniversary commemorative magazine is published. As chairman, Nagaaki Katayama is recognized with a Medal with Yellow Ribbon. Katayama Chain (Changzhou) Co., Ltd. is established.
2008
East Wing is established at East Osaka Center.
2009
Kanapresto Co., Ltd. is established.
2010
KANA's official online store is launched.
2012
KANA is recognized with an Osaka Manufacturing Excellence Company Award.
2014
KANA is honored with an SME IT Management Power 2014 award. Engineer Division is established.
2017
Production Division is merged with the Sales Division.
2019
KATAYAMA CHAIN (THAILAND) Co., Ltd. is established.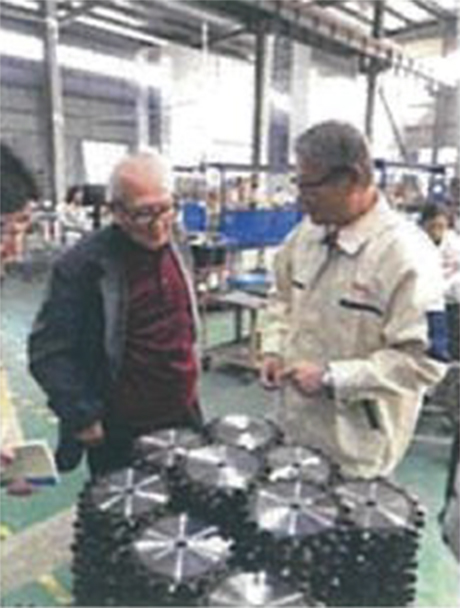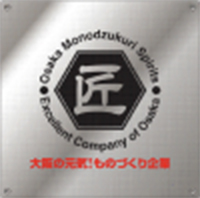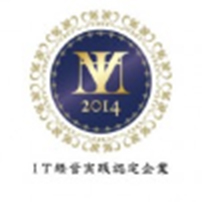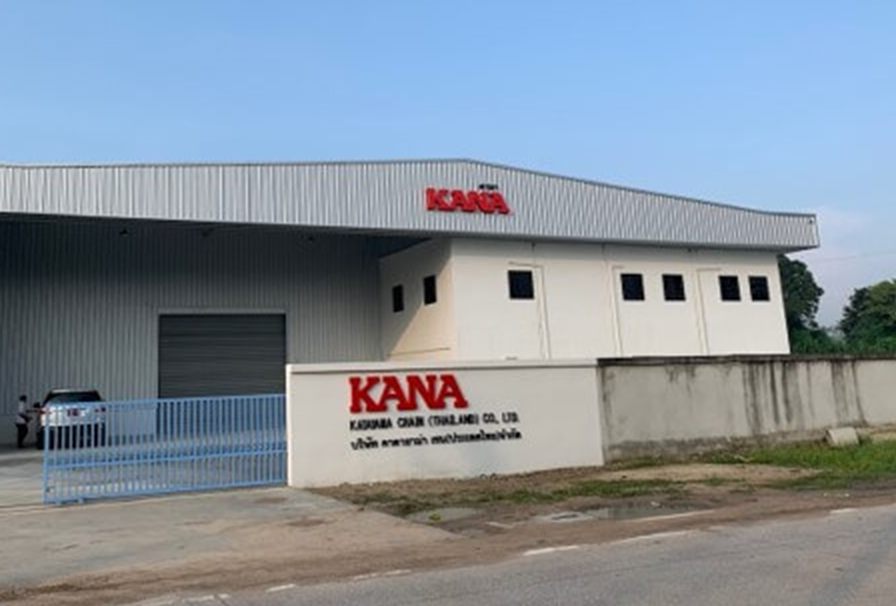 100 years and beyond. KANA's vision for the future.